While Greek Sing is an entertaining event, its main focus is to raise money for Habitat for Humanity. Jess Collier
, Director of Greek Sing, said "The money we donate really does go to a great cause. We are able to see the houses that are built by Habitat for Humanity in our local community. A lot of the time, you're not able to see the tangible outcome of donating to an organization, but through Greek Sing, we are able to do just that. We are also able to donate our time as well. We do this by volunteering over 280 hours on a job site of a house we helped fund. It's such a rewarding experience for everyone involved." The event raised nearly $60,000 for Habitat Humanity.
---
1st Place

Phi Mu's "Phi Mu and the Seven Dwarves"

2nd Place

Alpha Omicron Pi's "AOProm Queens '18"

3rd Place

Gamma Phi Beta's "Fame and Fortune"

4th Place

Alpha Gamma Delta's "Mother Knows Best"

5th Place

Kappa Delta's "Pirates"

Creativity Award

Alpha Chi Omega's "Go Alpha Chi (It's Ya Birthday!)"

​

Presidents' Award

Alpha Delta Pi's "There's No Place Like ADPi"

​
Powered by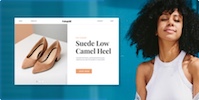 Create your own unique website with customizable templates.