SADYE BALL

Panhellenic President

Sadye is a junior from Charlotte, North Carolina majoring in Sociology with a minor in Social Work. She was the outgoing Executive Vice President and previously served on Panhellenic Cabinet as Assistant Director of Extension. She is also a member of Rho Lambda. As Panhellenic President, she will lead the 90-member Panhellenic Council by collaborating with our eighteen chapter presidents and Panhellenic Executive Board. Sadye would tell potential new members not to take themselves too seriously and just have fun during recruitment week! She is so excited to serve Panhellenic because it is an organization that has given her so much confidence and leadership skills throughout her time at Auburn. It has been such an impactful part of her college career by surrounding her with strong leaders and the best of friends. She can't wait to build relationships with the sorority Presidents as well as the rest of the council and watch them grow as Auburn women!
---
LAUREN SPIWAK

Administrative Vice

​President

Lauren is a junior from Sugar Land, Texas majoring in Accounting with a minor in Spanish. She was the outgoing Panhellenic Director of Campus Relations and former Liaison to UPC on Panhellenic Cabinet. She is currently involved in the Student Government Association as the Assistant Vice President of Campus Relations, the Harbert College of Business Executive Society, and serves as a Supplemental Instructor. As Panhellenic Administrative Vice President, she will be a member of the Panhellenic Executive Board and will coordinate the Panhellenic Cabinet, which works on projects such as Miss Panhellenic, Greek Sing, and Convocation as well as works with liaison positions to other offices on campus. One piece of advice she would give to a potential new member would be to have fun and take recruitment one day at a time. She is excited to be able to serve the women of Panhellenic through Cabinet and looks forward to working with each Cabinet member this year!
---
CASSIE SADIE​

Vice President for

​Recruitment

Cassie is a junior from Montgomery, Alabama, majoring in Public Relations and minoring in Marketing. She is the outgoing Head Computer Analyst for the Recruitment Executive Board and is currently involved with the Catholic Student Organization and works for Auburn Campus Recreation in the Marketing department. In her position, she will work with the recruitment chairs of each sorority, plan various aspects of Recruitment, and select and train the Recruitment Executive Board and Recruitment Counselors known as "Pi Chis." She is excited to serve on Panhellenic because she wants to give back to this organization that has led her to exciting opportunities, meaningful friendships, and personal growth. Cassie's advice to a potential new member is, "Enjoy the recruitment process. It will go by quickly and is a great opportunity to make friends and see what all 18 sororities have to offer. Go in with an open mind, and don't make your decision based on what others want for you because ultimately, this is your potential sisterhood. Finally, be confidently and authentically yourself, letting your personality shine." She can't wait to welcome all of the incoming potential new members and to help them have the best experience possible.
---
LAUREN ALGER

Executive Vice President

Lauren is a junior from Fairfax, Virginia majoring in Marketing. Last year she served as her chapter's President and gained a passion for Greek Life. She is currently working as a marketing assistant in the Marketing department at The Auburn Recreation and Wellness Center. In her position, Lauren will work closely with the eighteen Panhellenic delegates, which act as liaisons between their individual chapters and Panhellenic. The Delegates are also responsible for casting votes on Panhellenic Council matters. She will also record and distribute minutes and other information relevant to Panhellenic Council. Lauren would advise potential new members to be themselves, make new friendships and enjoy the week of recruitment! Lauren is excited to serve on the Panhellenic Executive Board because she wants to have the opportunity to mentor a group of women and give them a similar experience to the one she has had as a Panhellenic woman.
---
CALLIE KYZER

Vice President of

​Finance

Callie is a junior from Birmingham, Alabama majoring in accounting. She was the outgoing Finance Vice President for her chapter. She has also been involved in IMPACT, Lambda Sigma Sophomore Honor Society, and Beta Alpha Psi. In her position she will handle finances of Auburn Panhellenic. This includes coordinating the finances of all Panhellenic events such as Greek Sing, Miss Panhellenic, and Recruitment. She will also work closely with the treasures of each chapter and assist them as needed. Callie would tell potential members to relax before going into the parties because the more comfortable you are, the more fun you'll have! Callie is excited to serve on the Executive Board and ensure that Panhellenic's money is in good hands!
Powered by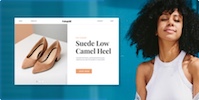 Create your own unique website with customizable templates.