On February 15, Delta Gamma hosted their first ever "Sweets for Sight." This event benefitted their national philanthropy, Service for Sight, and provided unlimited sweets for those in attendance.


Service for Sight is a national organization that teaches specialized skills to the visually impaired. These skills are taught in four schools founded by Delta Gamma that are placed throughout the nation.


Despite its newness to the university, Sweets for Sight earned over $500 at the door, and Delta Gamma hopes to expand the event in years to come.


On November 30, Delta Gamma held their annual philanthropy event, Milk and Cookies, benefiting Service for Sight. For $5, attendees got unlimited milk and cookies home made by Delta Gamma sisters!

The event was Christmas themed, and Aubie even came to lend a helping hand.

All of the proceeds from the event go towards Service for Sight. This organization has four schools where children who are blind or visually impaired learn specialized skills, all of which were founded by Delta Gammas.

Protecting the gift of sight continues to be a priority for Delta Gamma with members volunteering with over 150 sight related organizations nationally.

Milk and Cookies continues to be a real treat for the Auburn community!
Powered by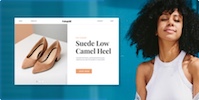 Create your own unique website with customizable templates.